BODY SHOP AT CURRY CHEVROLET IN SCARSDALE, NY

Our fully equipped collision repair shop can handle your auto body repair needs. We operate closely with insurance companies to ensure that your vehicle returns to a like-new state quickly. The paint shop works tirelessly to match all colors and trims, yielding a factory-quality finish. From a mild fender bender to a more serious car crash, no one likes a car accident. Allow our trained professionals to complete your automobile restoration to manufacturer-specified standards.
Our Knowledgeable and friendly Body Shop staff is ready to assist you with your auto body and collision repair needs. 
We offer a state of the art car body shop facility with Certified technicians, trained to restore your vehicle to it's pre-accident condition. Curry's Collision Centers have the latest technology and resources available to ensure customer satisfaction every time.
Curry Auto Body maintains an excellent working relationship with all insurance companies. 
Our knowledgeable and dedicated staff will work directly with both you and the insurance company to ensure repairs are completed properly and in a timely manner. This commitment to customer satisfaction is our #1 goal!
Curry Auto Body has proudly served the community for over 20 years. We look forward to serving you for all your auto body and collision repair needs.
Here are some great benefits of bringing your vehicle to Curry Auto Body repair facilities:
FREE Estimates 
We repair all makes and models. 
All of our facilities have state of the art equipment 
We can be a liaison to all insurance companies. 
We have friendly and knowledgeable licensed and bonded appraisers on site. 
10 Things You Should Know About Collision Repair
Being in a traffic accident can be very upsetting.  You might ask, "Do I have to go to a certain repair center for the repairs? What does it mean if I get several estimates, and they all vary greatly? Should I even be driving this vehicle in the state it is in?"
Here at Curry Auto Body, we want to give you some answers to these questions and several more that may arise along the way. That being said, here are 10 things to know about collision repair:
1. You have the right to go to the repair shop of your choice. Your insurance company cannot require you to go to a particular shop.
2. There is no law that requires you obtain more than one estimate.
3. Differences in estimates are common. A lower estimate may not include all necessary work. 
If you are not sure why one estimate is different from another you received, please allow us to assist you.
4. Choose a shop that has unibody repair equipment and certified (by I-CAR or ASE, for example) technicians.
5. Ask if the shop will be using genuine manufacturer (OEM) replacement parts.
6. Ask if the shop offers a repair warranty.
7. Let us help you negotiate your claim with the insurance company.
8. Some insurance companies may want you to visit their drive-in claims center before having your car repaired. 
You can do this, or you may leave your car at our shop and ask that the insurance company inspect the car .
9. Your car is the second largest investment you are likely to make. Preserve its value and your safety by having it repaired professionally.
10. Never drive a car that could be unsafe because of damages or faulty repairs.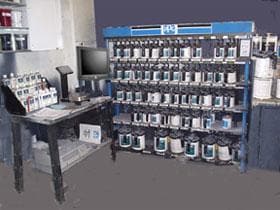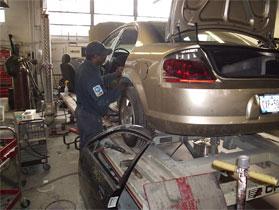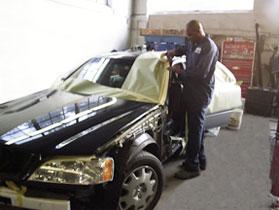 Now that we have told you 10 things to know about collision repair, hopefully, you will feel more confident about the collision repair process and less confused about what to do.
Just one more reason to "Come Home to Curry"!
CONTACT US
* Indicates a required field